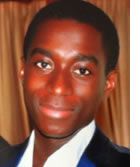 Dr Ronald is currently a full time Doctor at FirstCare Hospital. He is the Director for Administration and also serves as the clinical director and Head of Unit at the Department of High School/Tertiary health at FirstCare hospital. Currently under management are the following institutions:
1. Opoku Ware High school (OWASS)
2. Yaa Asantewaa High School (YAGS)
3. Islamic Secondary School
4. KNUST Senior High School
5. St. Huberts Seminary (SAHUS)
6. Kumasi Secondary Technical High School(KSTS)
7. Christ Apostolic University

He played a leading role as the Director of operations in the maiden mission of 2014, which was organized by FCHF in collaboration with restoreworldwide.org foundation for plastic surgery,where major reconstructive surgery was performed for close to 50 people FREE of CHARGE within one week at FirstCare Hospital. He is a founding member of FCHF.
He currently serves as Director of Operations, Deputy Administrator and deputy clinical director of the FirstCare Hospital.He has served as a doctor of medicine at the Komfo Anokye Teaching Hospital departments of Internal Medicine and Obstetrics and Gynecology between March 2013 and April 2014.He also served in the same capacity at the Kwame Nkrumah University Hospital in the departments of Child Health and General Surgery between May 2014 to May 2015. He received his education at the Kwame Nkrumah University of Science and Technology School of Medical Sciences.